Experience the here and now
We have invested in a team of professional trainers specialized in kinesiotherapy to offer customized and comprehensive solutions. We believe and invest in people, unconditionally. We provide both fitness/aesthetics services as well as training regarding health and recovery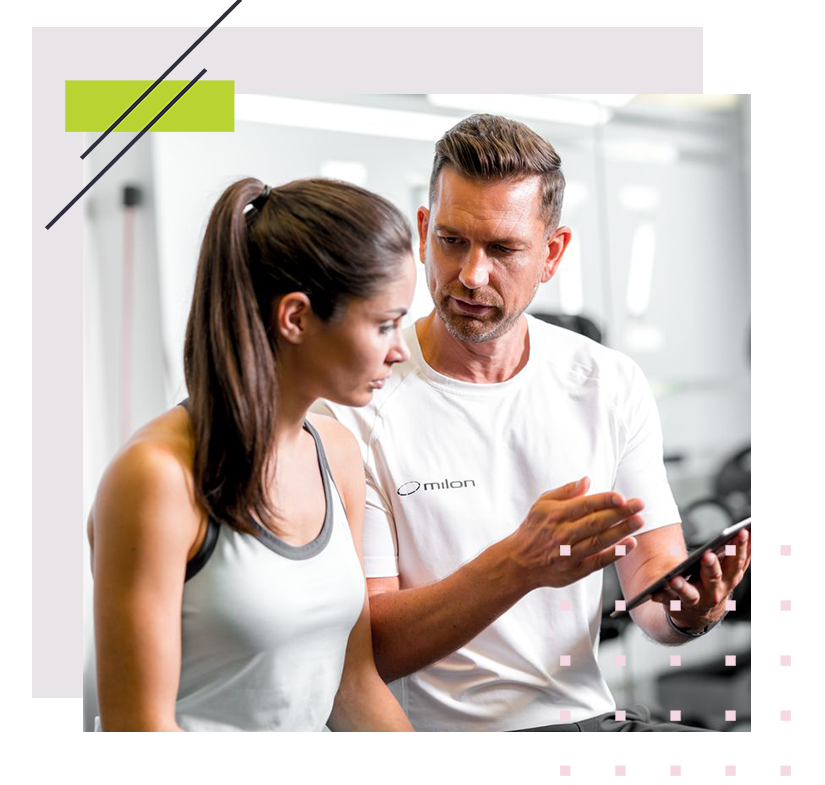 Welcome!
You will have a personalized trainer from day one, one that will keep track of your body's evolution and training needs. The check-in and check-out bracelet will guide you throughout the time spent in our gyms. It will be constantly updated and monitored by our specialists with customized training types, suitable for you!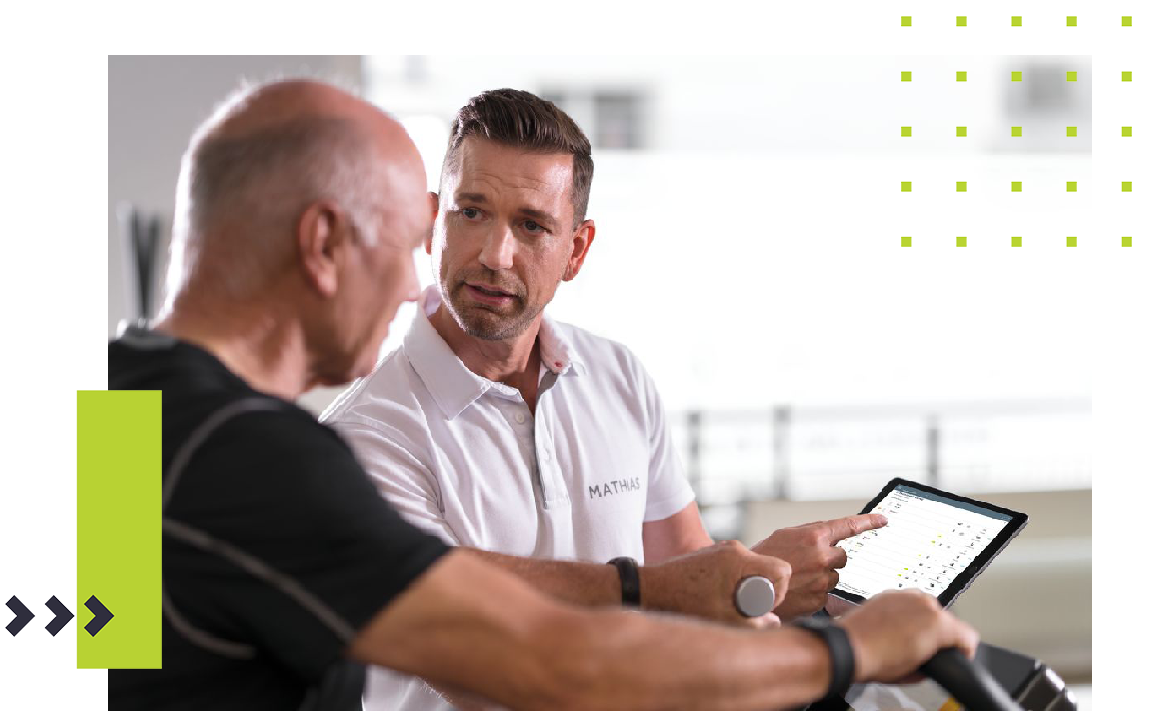 We want to get to know you better and with #milonizer you enjoy a mobility test.
To understand exactly how your body works and what types of exercises best fit the way your body works and your expectations, we measure the parameters in which you do your best work and adapt your workout to your needs in a pleasant and useful way for you.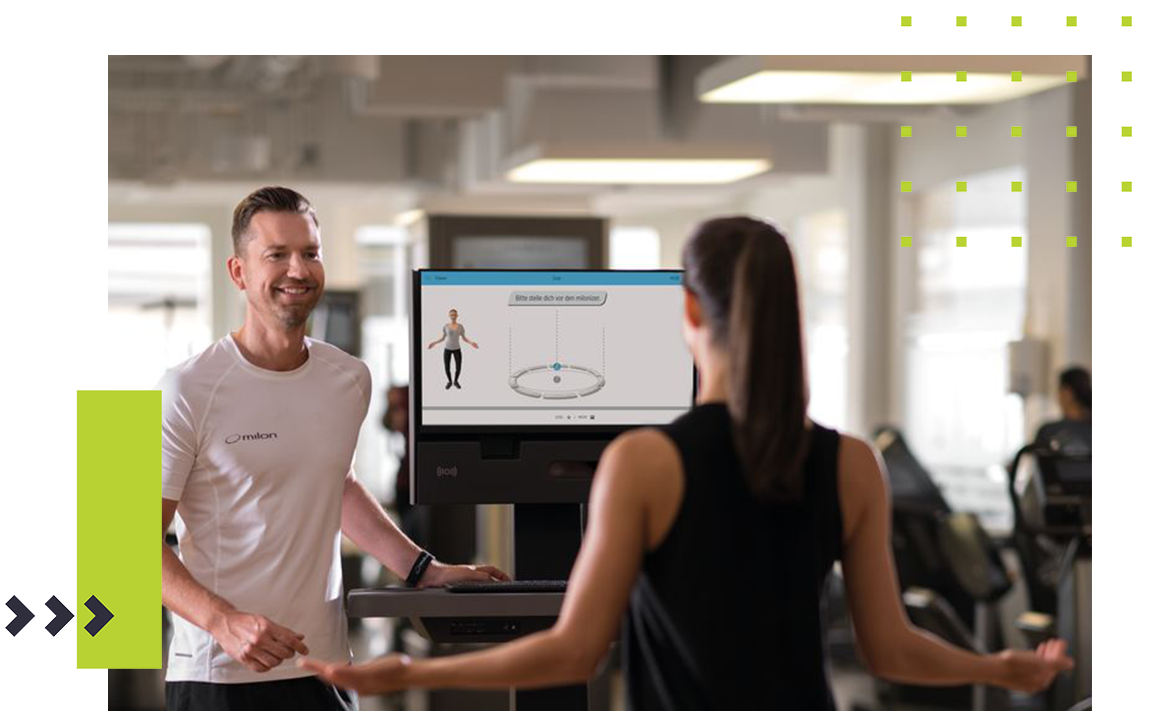 After difficult workouts, we want you to get home full of energy and in no case lacking it!
In the initial phase, you will take a circuit passing through each device together with our specialists.
Depending on the results, we will tell you exactly how many minutes of training you need, the ideal weight of the equipment, the body position and the number of kms you need to pedal so that you enjoy a personalized workout.
PS: We don't even have to tell you, our devices adjust themselves.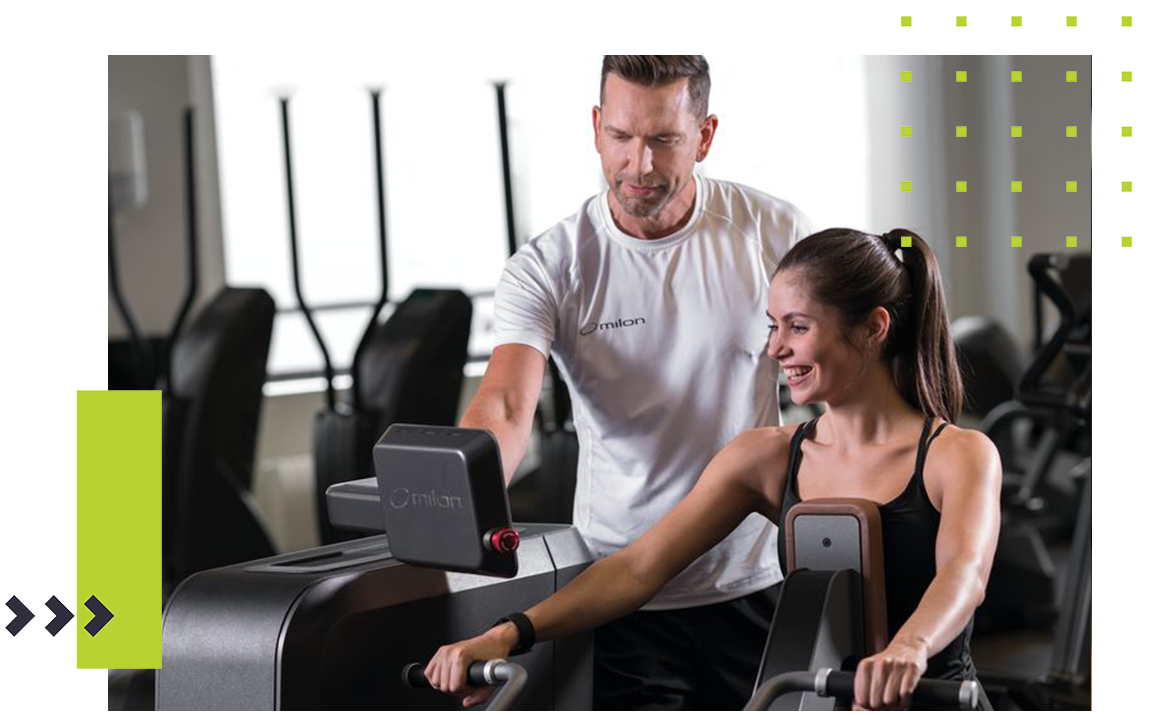 You are unique, and our coaches know that. At #mymotric you only need willpower. We promise to take care of determining the right type of training and restoring a state of well-being. We offer you two types of training: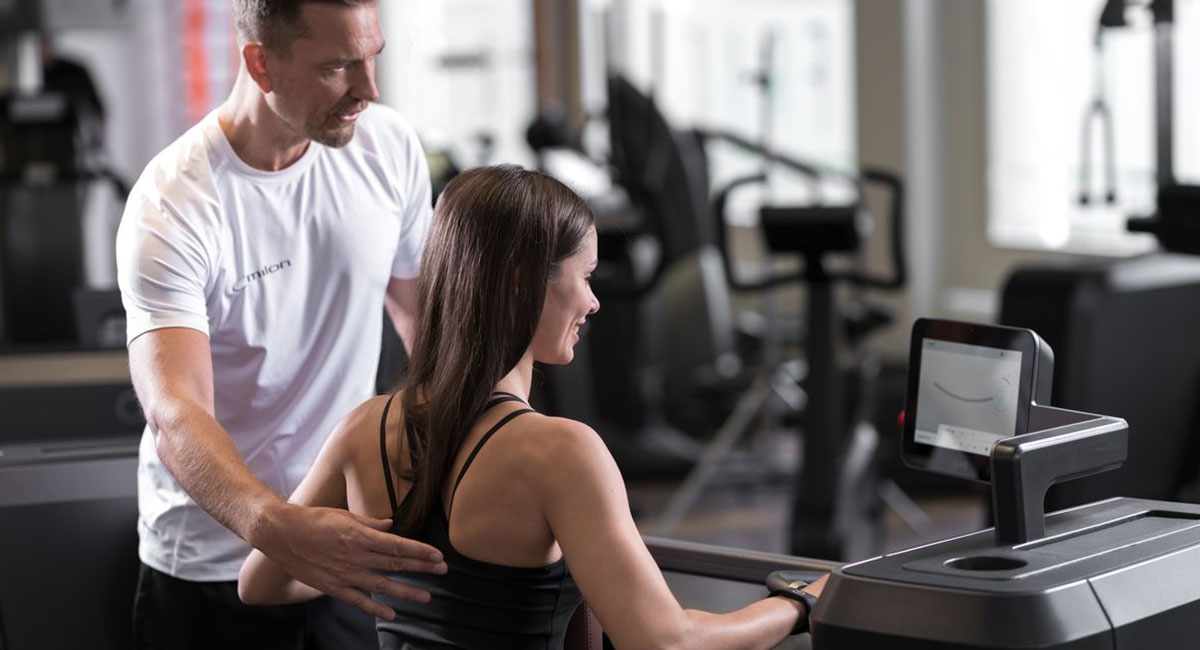 Personal training
Your personal trainer will help you achieve certain fitness goals, including, but not limited to, weight loss, strength training, toning, or general health management. Fitness needs can be extremely different, so our trainers are all eyes and ears and… offer unconditional support for the benefits they can bring you through personalized workouts.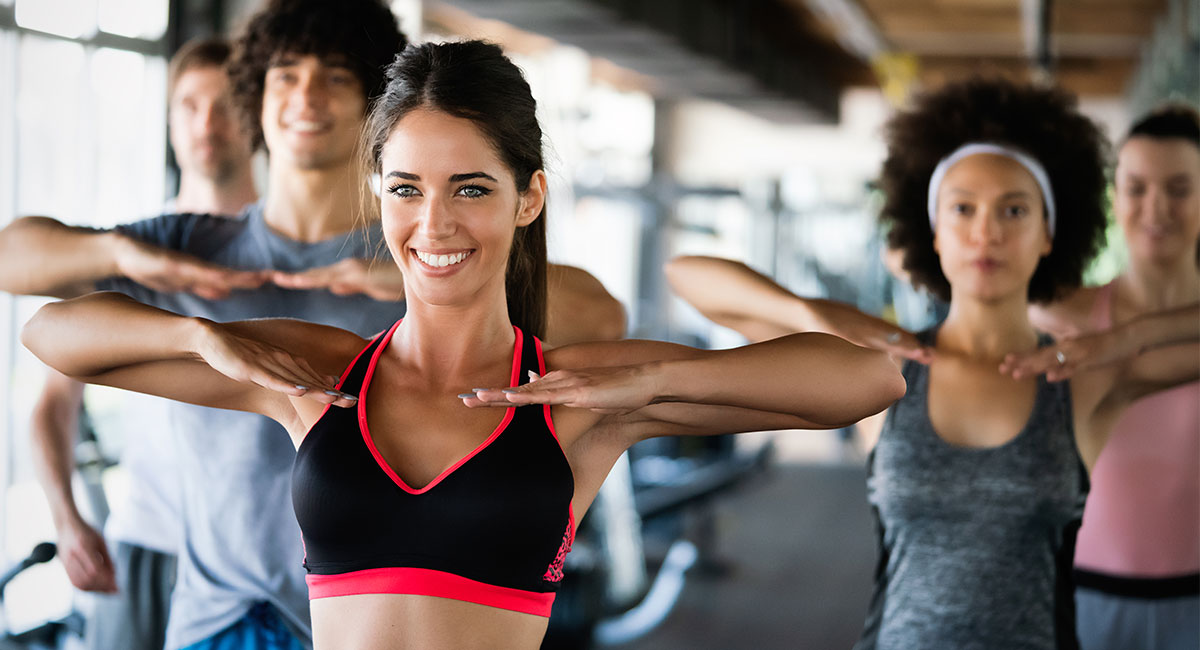 Group training
Group trainings are diverse, complex, full of good cheer and… put you to work! Class places are limited. We do not like crowded rooms so that the trainer can monitor each participant in efficiently executing the exercises. You can register online anytime you want… even on the way to the gym!
No weights, no waiting time.
Milon workouts give you exactly what you need – enjoy productive, efficient exercises and especially to your liking! Whether the goal is endurance, strength or a combination of both, training in the Milon circuit offers the best conditions for effective training thanks to high-tech equipment.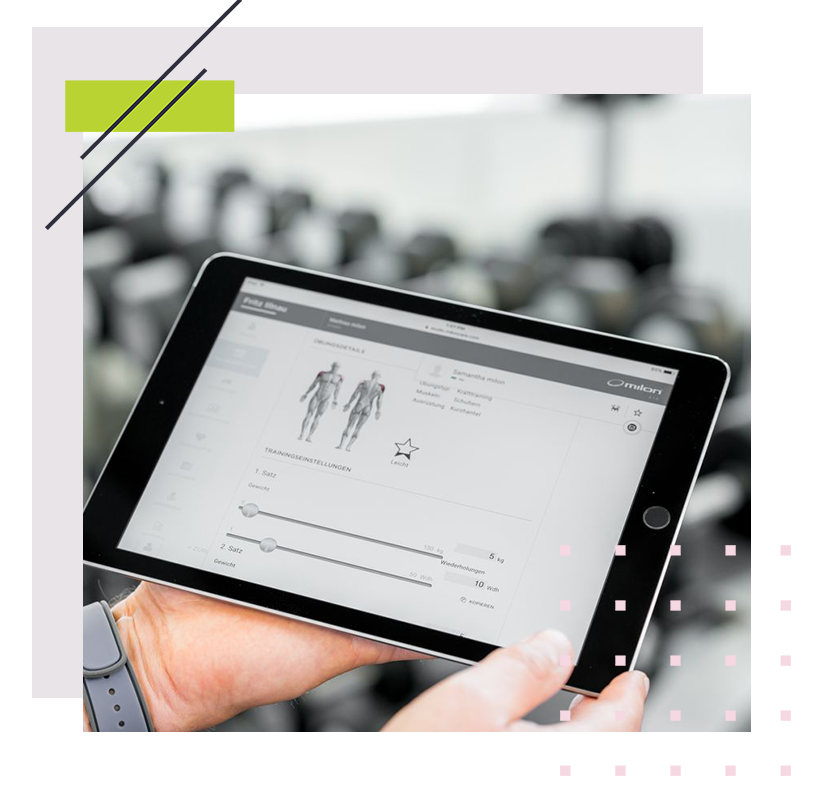 Inbody
Why choose us
The simple assessment of health based on only two parameters, weight and height, is an outdated technique. We currently use InBody devices that require an understanding of body mass and how the body works. The test results provide essential information in order to obtain personalized diets and exercise adjustments. You are our priority and one of the goals of #mymotric is to offer you the best fitness as well as the best wellness experience, all at the same time!
Test in 60 seconds – quick measurement of muscle mass, fat and water percentage, in less than 1 minute, without any discomfort.
No empirical estimates – InBody reports do not reveal empirical data.
Cloud Software – instant access to information about each customer in InBody's own database
A

Direct Segmental Measurement (MSD)

Direct Segmental Measurement (MSD) measures water, muscle mass, and fat mass separately in the five body segments: right arm, left arm, right leg, left leg, and torso. InBody provides an in-depth analysis of muscle balance and body fluid in each independent segment. The identification of mass distribution allows for a better assessment of health risks, while the ECW / TBW parameters are used to identify systemic or localized inflammation, resulting from injuries, yet unidentified health problems or possible surgical complications.
C

8 Tactile Sensory Points

The measurements always start in the same place, each time the test is repeated.
B

Multiple Frequencies

InBody devices use multiple frequencies for accurate and deep measurement of body water. These high and low frequencies measure intracellular and extracellular water, resulting in accurate measurements of each compartment of water in the body. Thanks to these accurate data, InBody can be used to identify fluid imbalances or water retention resulting from inflammation or injury, as well as to monitor changes from an exercise or recovery program.
D

No Empirical Estimates

InBody assessments are not based on empirical estimates of age, gender, or ethnicity. Advanced technological developments provide a high level of accuracy and precision – when determining body composition, InBody eliminates the assumptions associated with the population and ensures that results are based solely on the individual.
Five advantages – stretching
Stretch smart, not hard
Evolve your movement. Invest in your strength
The first steps are the most difficult ones, but we won't let you take them alone. Tell us your goal and we will find the best training options. What results to expect?
Improving mobility. Your joints shouldn't bother you anymore.
Pain relief. A correct body posture makes the back pain disappear.
Increasing well-being. A healthy body will work wonders.
Sustained effort. … and no more than necessary. We are efficient. You haven't forgotten, have you?
Get fit. Have fun with it
Start a lifestyle that suits you, with personalized training and a team of professionals ready to support you.
We don't like to talk much about ourselves, but our customers have something to say.
"I tested this gym for a week and I can say with great pleasure that it was an extraordinary week. It's a gym with a new concept in Bucharest. They have modern equipment, with automatic adjustment, according to the customer's stature. The team is well prepared – they are professional, well trained and always by the customer's side.
Thank you for the great atmosphere, as I haven't found in any other gym in Bucharest! Good luck and as many happy customers as possible!"
Barbu Maria Andrada
"The greatest gym in Bucharest in terms of team and equipment. Workout combined with technology in an absolutely mind-boggling way!
I wholeheartedly recommend it! "
Răzvan Soare
"I would call it another kind of gym, a smart gym – interesting, motivating and efficient! The trainers are young people with experience in sports, kinesiotherapy specialists and especially super nice people – I say this after many years spent in bodybuilding and fitness gyms! My Motric is a new, smart concept and I strongly recommend it."
Adriana Cora
"I definitely recommend this gym. You will find last generation equipment, a clean environment and last but not least, a great team with certified trainers who will supervise/ personalize your training sessions. Believe me, nothing is better after a long day at the office, than a good workout and stretching to release all the accumulated tension or why not, in the middle of the day after a tough meeting!"
Mihaela Teodosiu
Get a demo session.
Find out more about #mymotric experience