Milon is the result of many years of sports and medical research combined with cutting-edge technology.
MODERN DEVICES WITH TOUCHSCREENS THAT ARE AUTOMATICALLY SET TO YOUR NEEDS.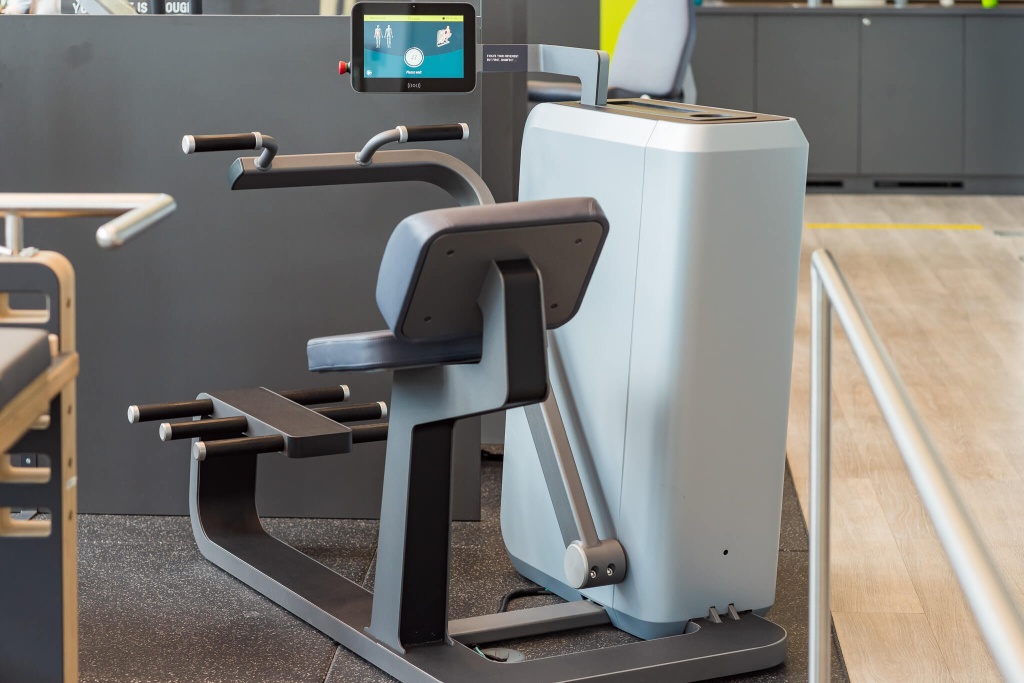 All you have to do is scan the bracelet on which your unique profile is stored.
Countries such as Germany, Switzerland, Sweden, Spain, Belgium, France, Great Britain, United Arab Emirates use Milon technology.
It now exists in Romania at MyMotric Premium Fitness Center in the Timpuri Noi area, on Splaiul Unirii 165.
And it's affordable.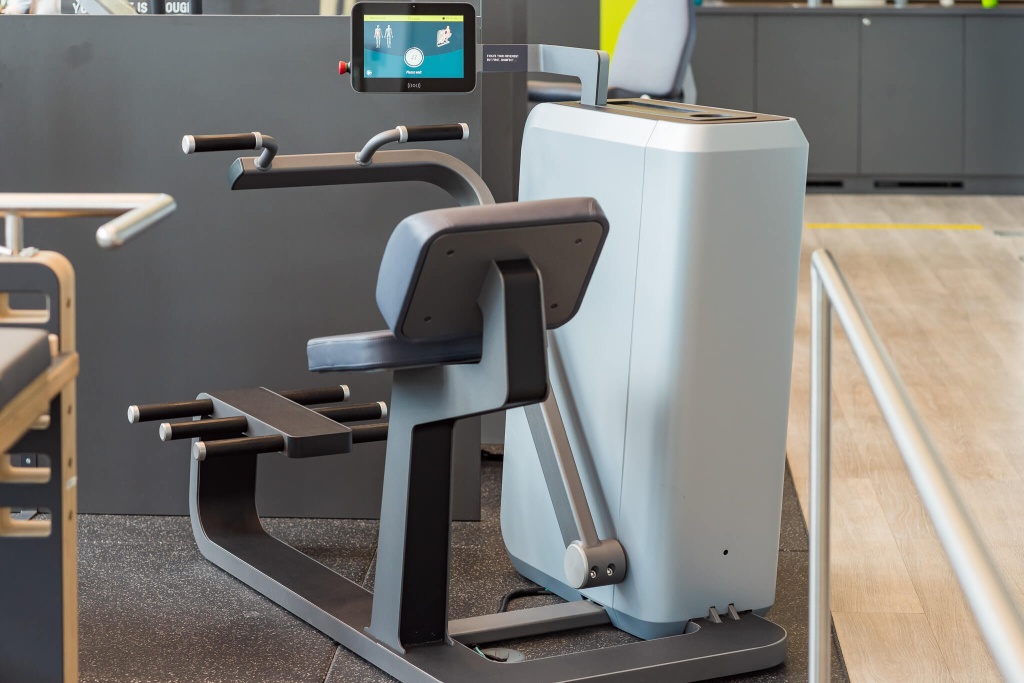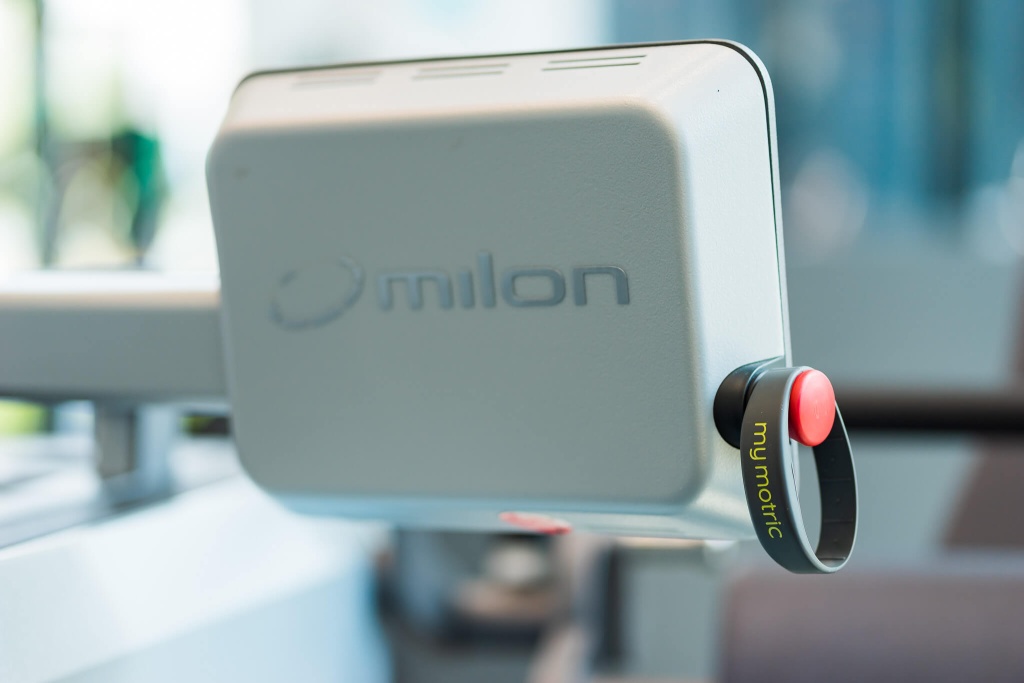 HOW COMPLICATED IS IT TO USE?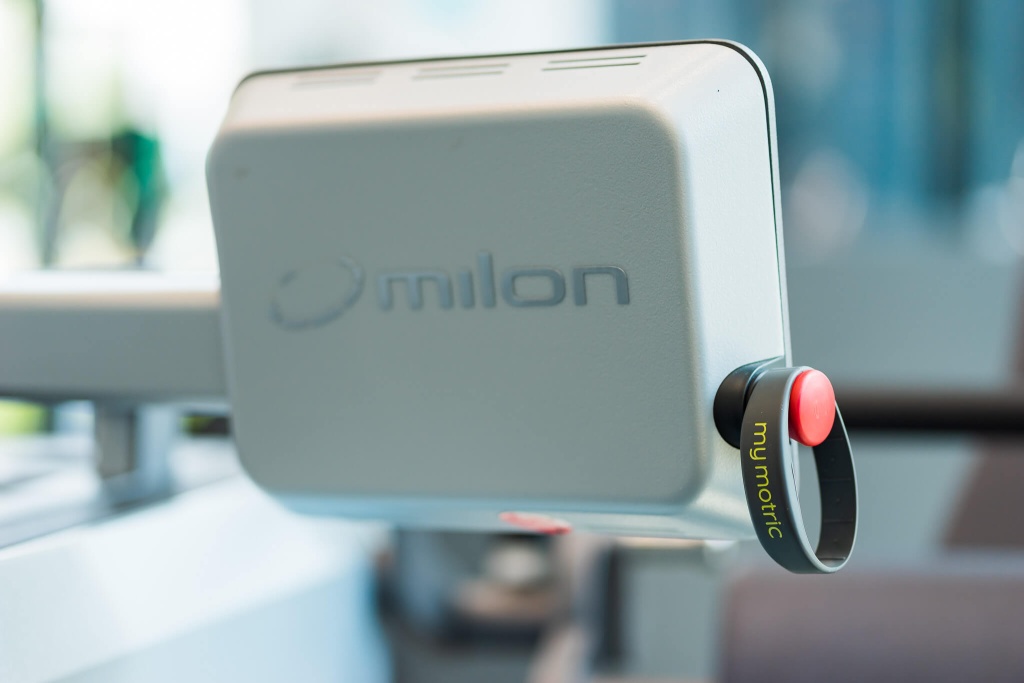 Simpler than a regular fitness machine.
A trainer will configure all Milon machines on your bracelet, according to your level.
All you have to do is scan the bracelet and… Get to work!
Milon tells you how you need to work, how many repetitions you need to do and for how long.
In addition, it warns you if you do not execute the movements correctly.
You give him feedback and tell him how you felt after each exercise.
Practical… There is NO room for mistakes.
You don't take our word for granted?
PLAY the video and do a 40-second lap of the Milon circuit.
ARE YOU A PROFESSIONAL ATHLETE? MILON IS 100% RIGHT FOR YOU.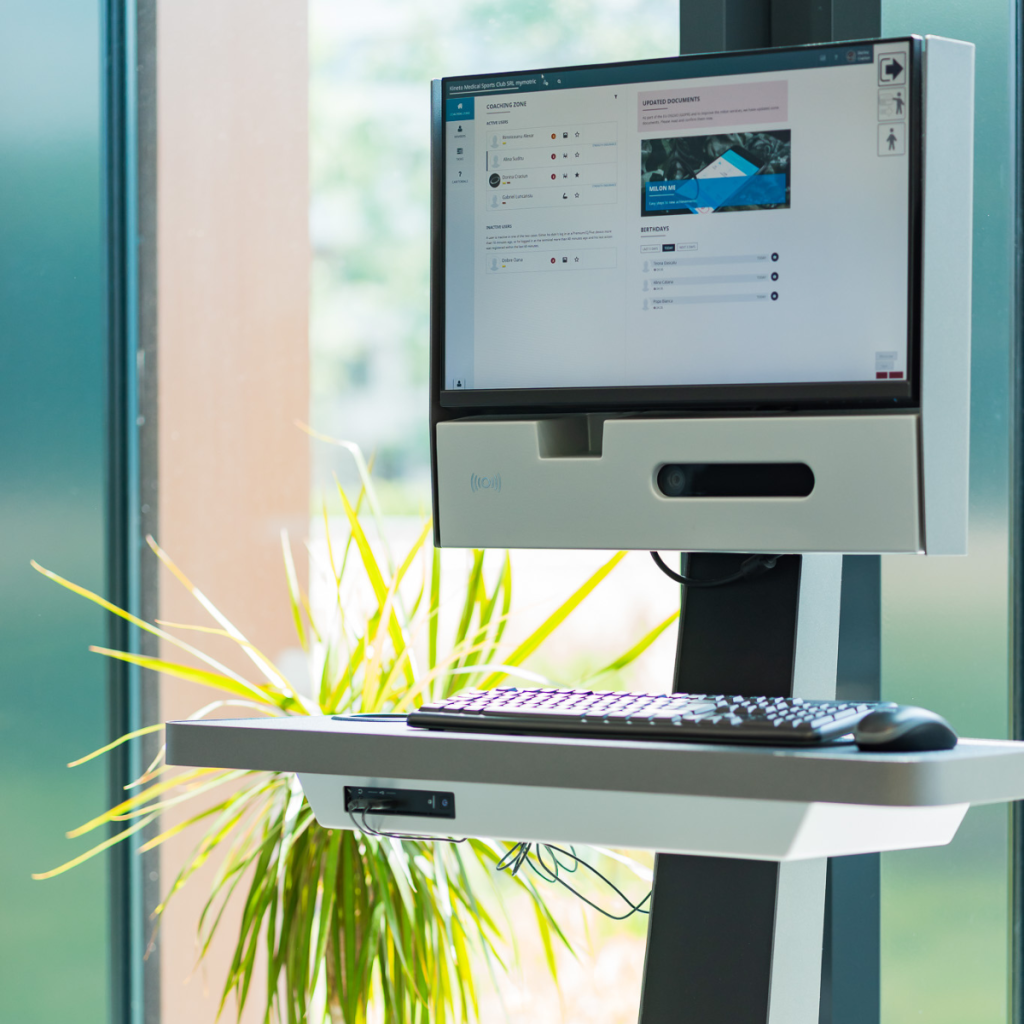 Milon offers up to 30% better results than conventional appliances.
The isokinetic mode pushes you to your maximum limits with every repetition, so you'll give 100% to every move.
The isokinetic mode stimulates your muscles on both eccentric and concentric movements.
Conventional appliances do not do this.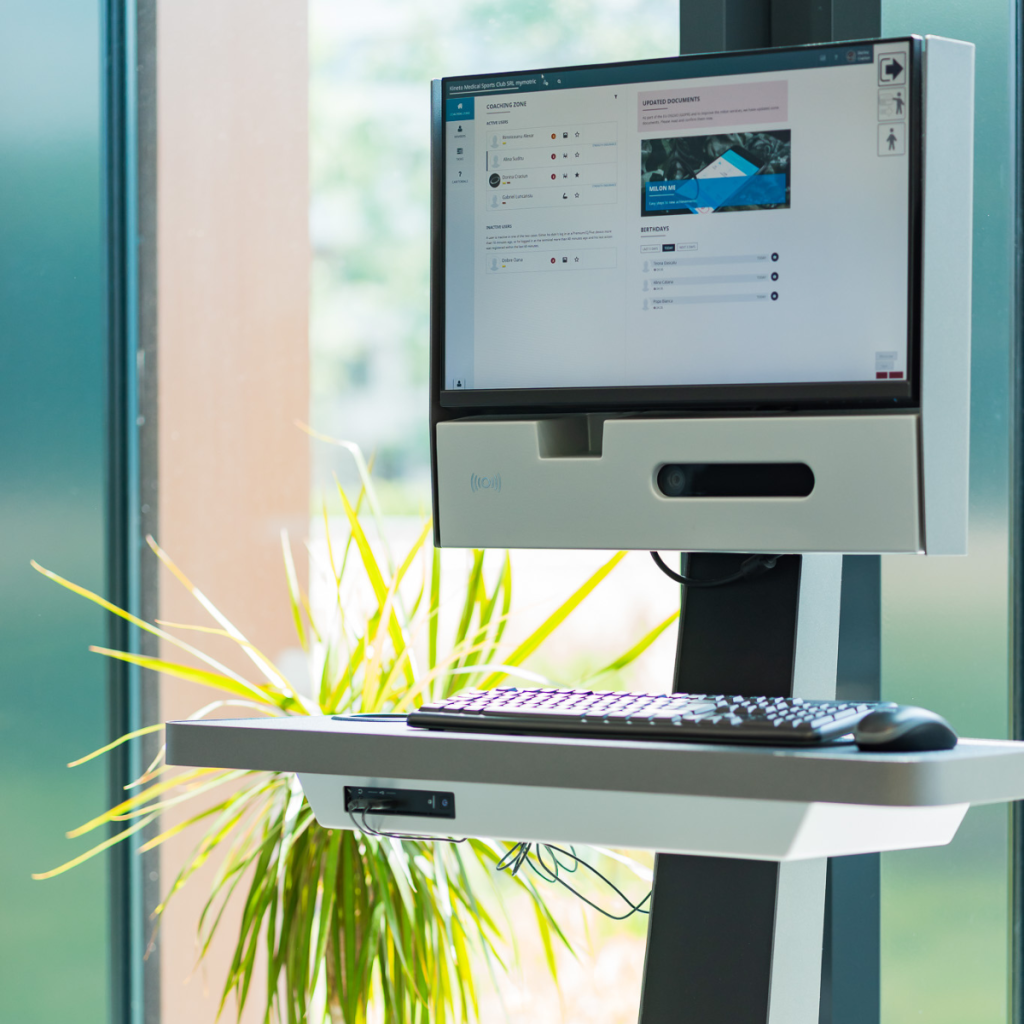 DO YOU WANT TO PREVENT OR TREAT MEDICAL PROBLEMS? MILON IS 100% RIGHT FOR YOU.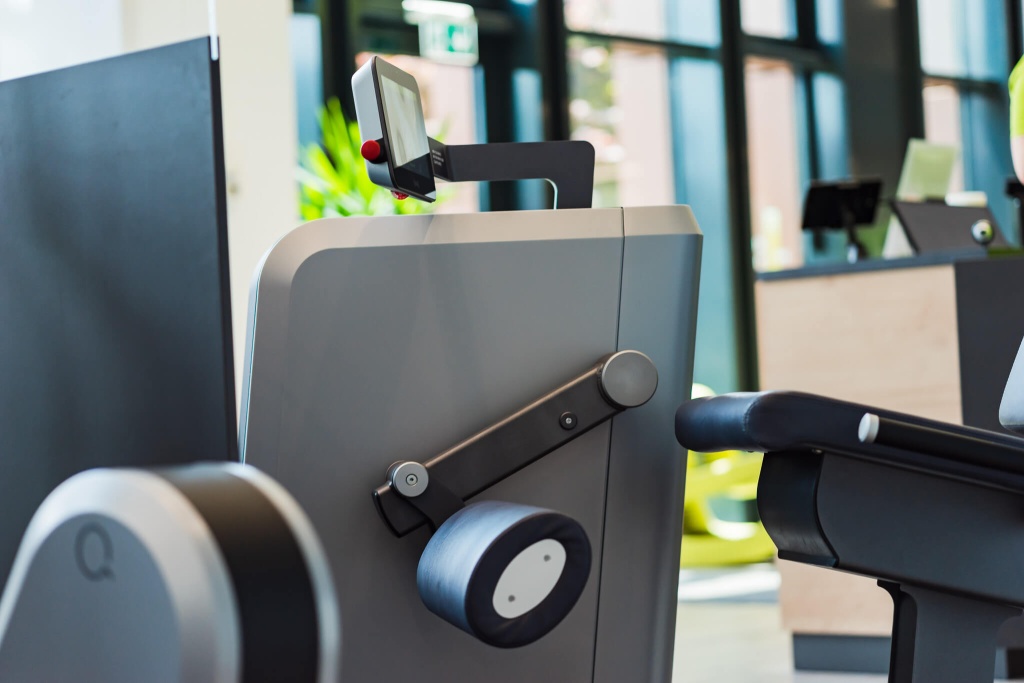 Precision, control, assisted movement.
Work correctly, what you need, how much and how it is needed.
These things are essential in both prevention and treatment.
That's what Milon was created for. To constantly supervise and guide your workouts.
Health first!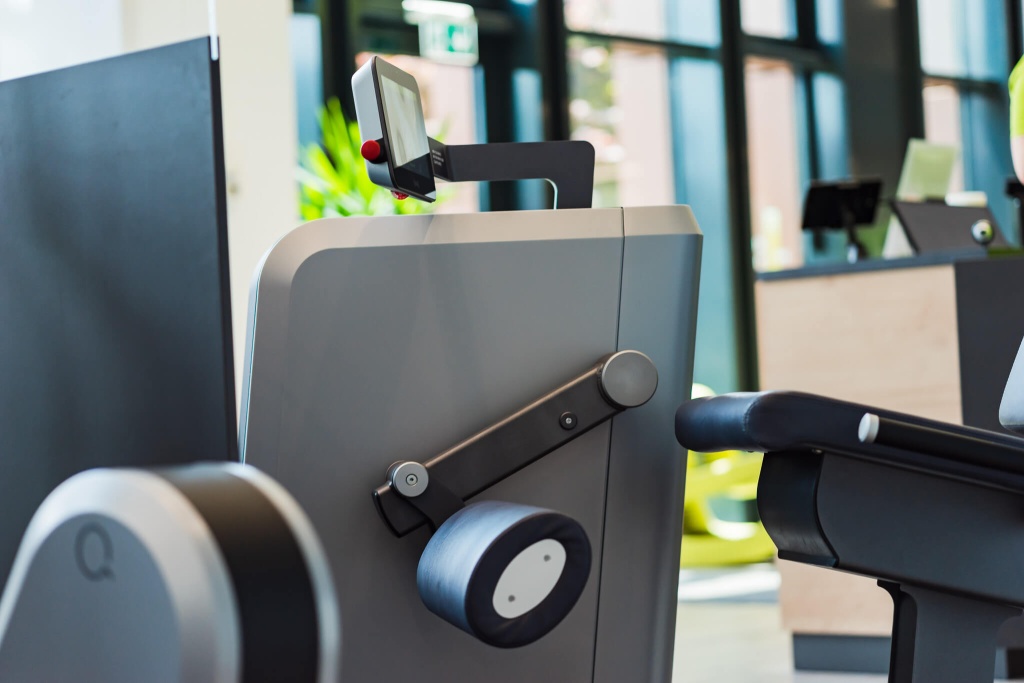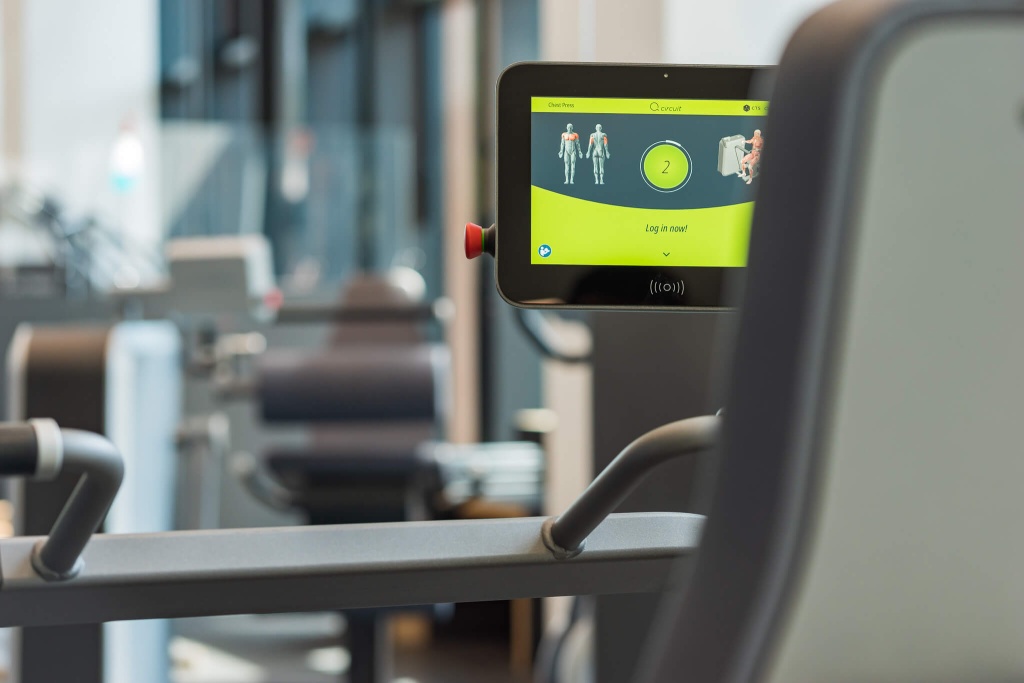 THINK YOU'VE EVOLVED, BUT YOU'RE NOT SURE? MILONME GIVES YOU THE ANSWER.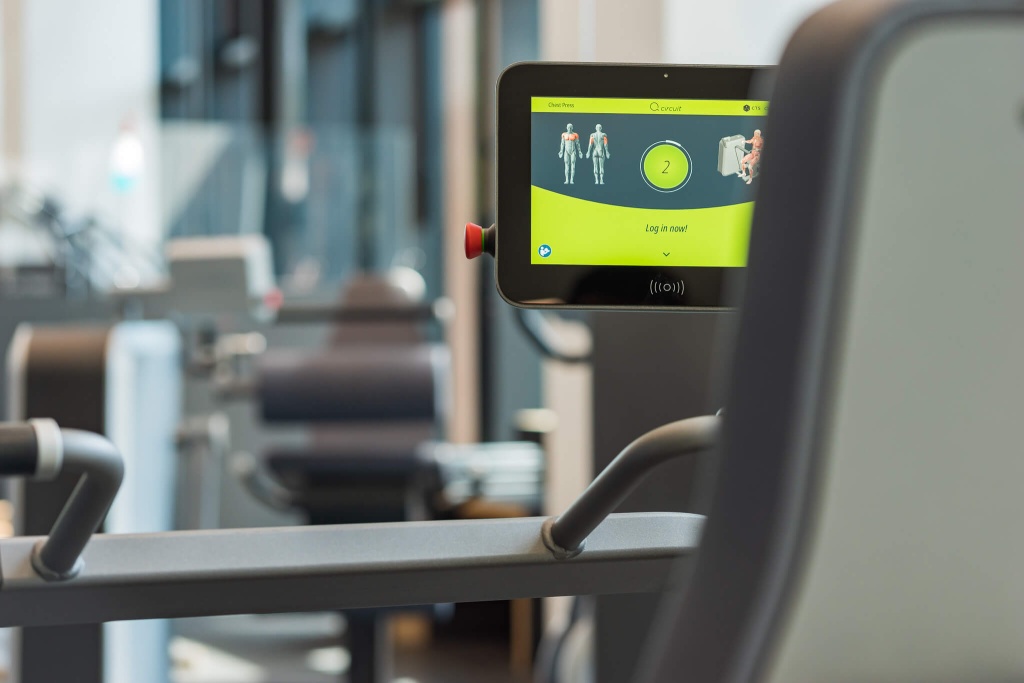 Every training you do stays stored in your bracelet.
You can view all data from the mobile phone application.
See how and how much you worked, from anywhere and anytime.
Fill in the form and a colleague will call you for confirmation as soon as possible.