Fitball
The major advantage of this class is the training of the short skeletal muscles along with

the large muscle groups: the ball is an "active" support and will continuously address the postural muscles, getting used to constantly maintaining a correct body position. The air in the ball will take up 1/3 of the body weight (cushioning), which leads to a decrease in the weight exerted on the ankle and knee joints.
Sign up
Interval Training
It is an intense and very effective training in which the participants put their

limits to the test. Being a cardio workout, you burn a lot of calories in a short period of time, the advantage being that you do not burn muscle mass. Workouts aim to tone the whole body and the structure of the class is based on circuits. An hour includes 7-8 circuits, each one composed of 8 active rounds (20 seconds) and a break between them (10 seconds) with a long break of 1 minute between the circuits in which the class participants return to normal cardio respiratory parameters. To be honest, there's no time for boredom!
Sign up
Pilates
Body awareness. "It doesn't matter what you do, it matters how you do it!! is the defining

motto in this class. The workout is done standing up and on the mattress. In addition to correcting posture, this concept teaches us how to breathe systematically, mindfully and efficiently. The structure of the class differs depending on the trainer but the basic rules of this method are observed.
Sign up
Yoga
The class takes place at a slow pace, breathing is correlated with body movements.

Breathing exercises help regulate heart rate and decrease the activity of the central nervous system. Through this balance of respiration, the body also regulates its hormonal balance. The effects on muscles and joints are immediate and visible: it tones the muscles, improves flexibility and activates the body fascia. Do you need balance in your life? Yoga is the solution!
Sign up
Zumba
The class where fun comes first. Dancing is the main "exercise"

– various dance styles are combined with classical aerobic movements. We see styles such as: salsa, bachata, merengue, reggaeton, hip-hop and flamenco. Are you ready to learn a new choreography?
Sign up
Aerobic
Stimulates the increase of heart rate and respiration in a pleasant and sustainable way

for a session in the gym. At the end of the class you are not out of breath, but you leave full of energy!
Sign up
Body&Mind
The mind-body connection means that you can learn to use your thoughts to positively

influence some of your body's physical responses, thus lowering stress. If you learn to strengthen the connection between the two, your mood will only have to gain!
Sign up
Functional Training
Improve your daily exercise performance and quality of life. Functional training
focuses on the goal through movement patterns. Take care of your body and start today!
Sign up
Group PT
Group PT – Where there are many, the energy increases. Take your friends and come

Total Body Workout
If you want to gain even more strength, lose significant fat mass and attract more looks

than usual, you will definitely choose the Total Body workouts! Our classes and trainers will make you work out all muscle groups on the same day. Not sure if Thursday is biceps or leg day? At Total Body we do both… and then some.
Sign up
If you are already a member, book your place for this week's classes and let's feel the #mymotric energy!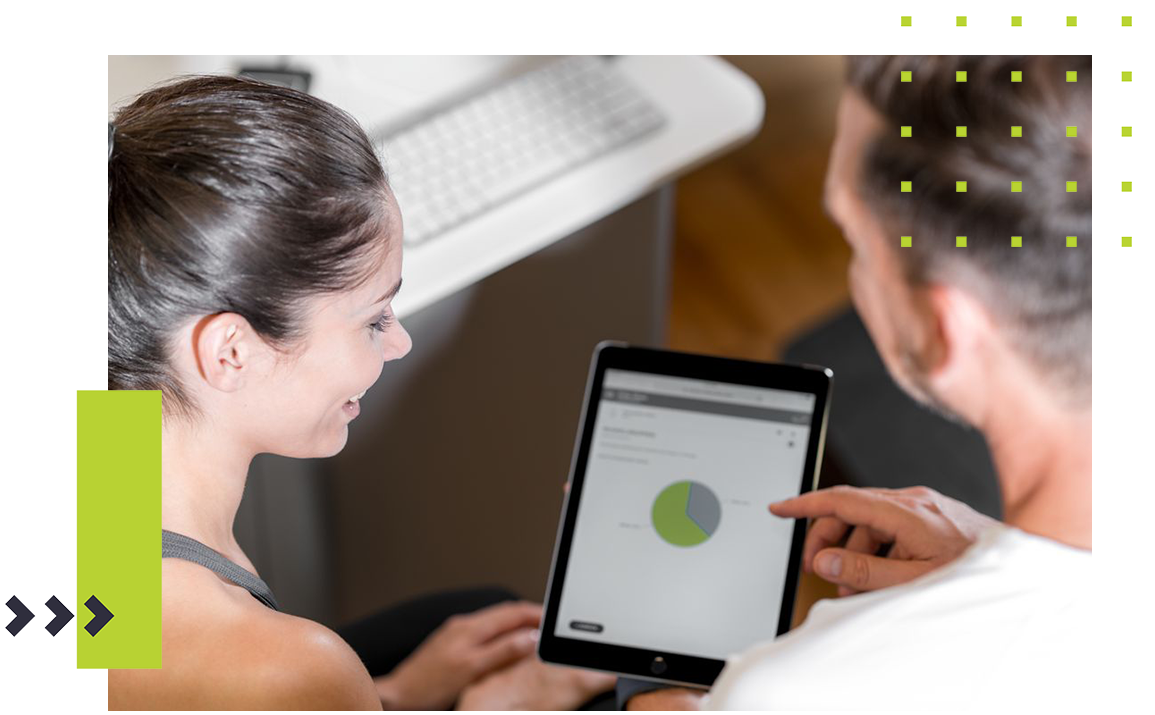 Not a member yet? It's not too late! See the types of classes we offer!
Start a lifestyle that suits you, with personalized training and a team of professionals ready to support you.
We don't like to talk much about ourselves, but our customers have something to say.
"I tested this gym for a week and I can say with great pleasure that it was an extraordinary week. It's a gym with a new concept in Bucharest. They have modern equipment, with automatic adjustment, according to the customer's stature. The team is well prepared – they are professional, well trained and always by the customer's side.
Thank you for the great atmosphere, as I haven't found in any other gym in Bucharest! Good luck and as many happy customers as possible!"
Barbu Maria Andrada
"The greatest gym in Bucharest in terms of team and equipment. Workout combined with technology in an absolutely mind-boggling way!
I wholeheartedly recommend it! "
Răzvan Soare
"I would call it another kind of gym, a smart gym – interesting, motivating and efficient! The trainers are young people with sports experience, kinesiotherapy specialists and especially super nice people – I say this after many years spent in bodybuilding and fitness gyms! My Motric is a new, smart concept and I strongly recommend it."
Adriana Cora
"I definitely recommend this gym. You will find last generation equipment, a clean environment and last but not least, a great team with certified trainers who will supervise/ personalize your training sessions. Believe me, nothing is better after a long day at the office, than a good workout and stretching to release all the accumulated tension or why not, in the middle of the day after a tough meeting!"
Mihaela Teodosiu
Get a demo session.
Find out more about #mymotric experience